Han Solo Frozen in Carbonite Desk Storage Royal Selangor Star Wars Collection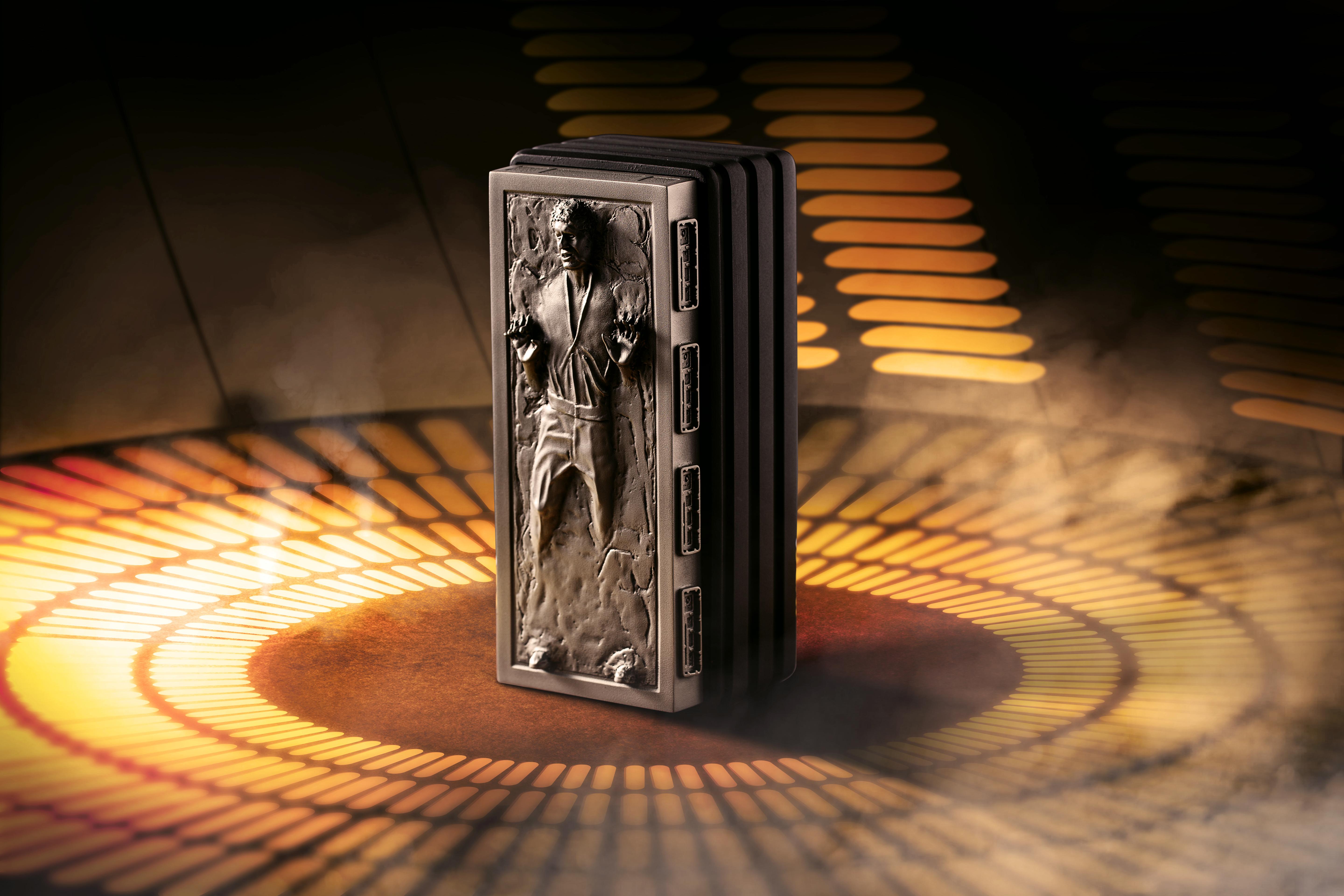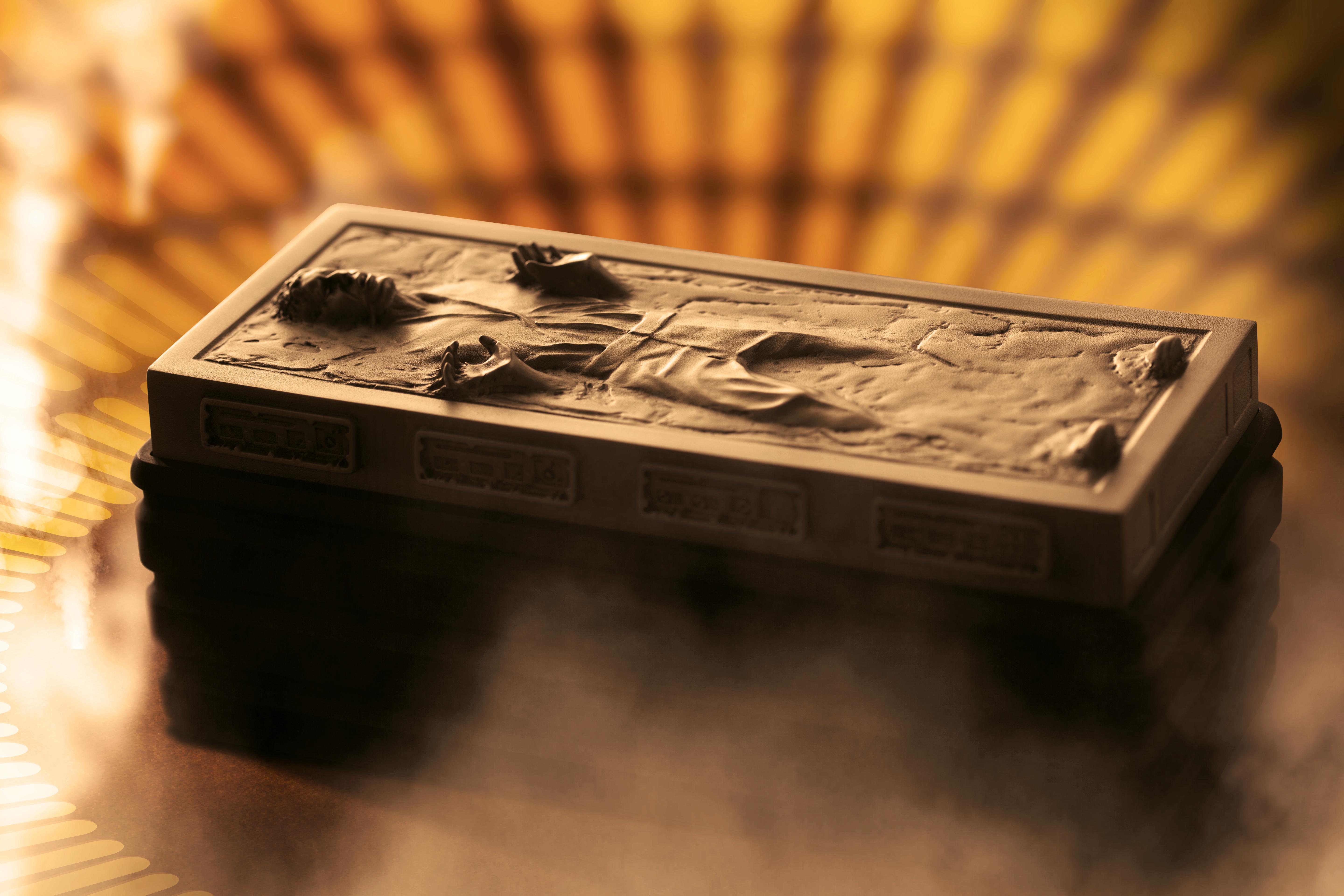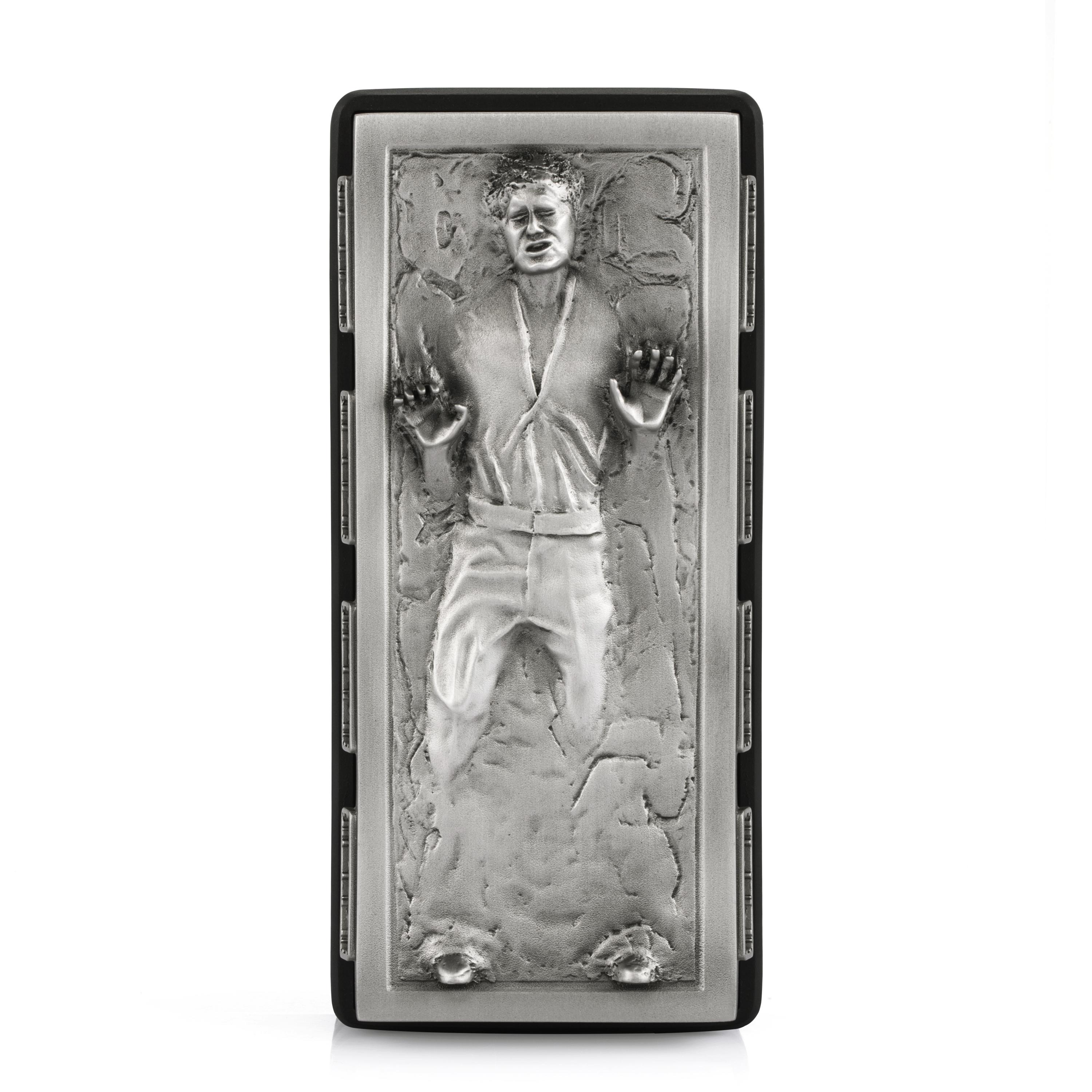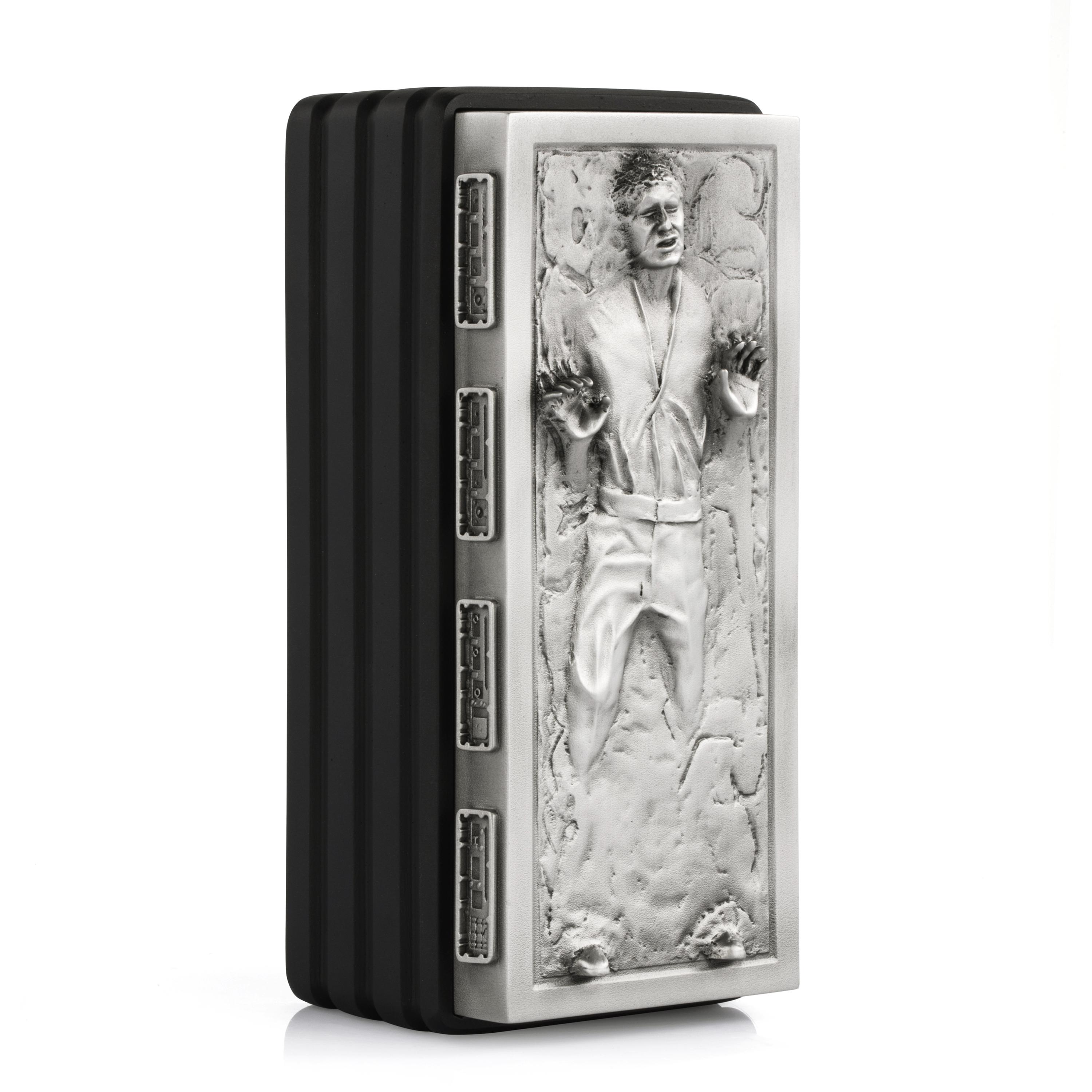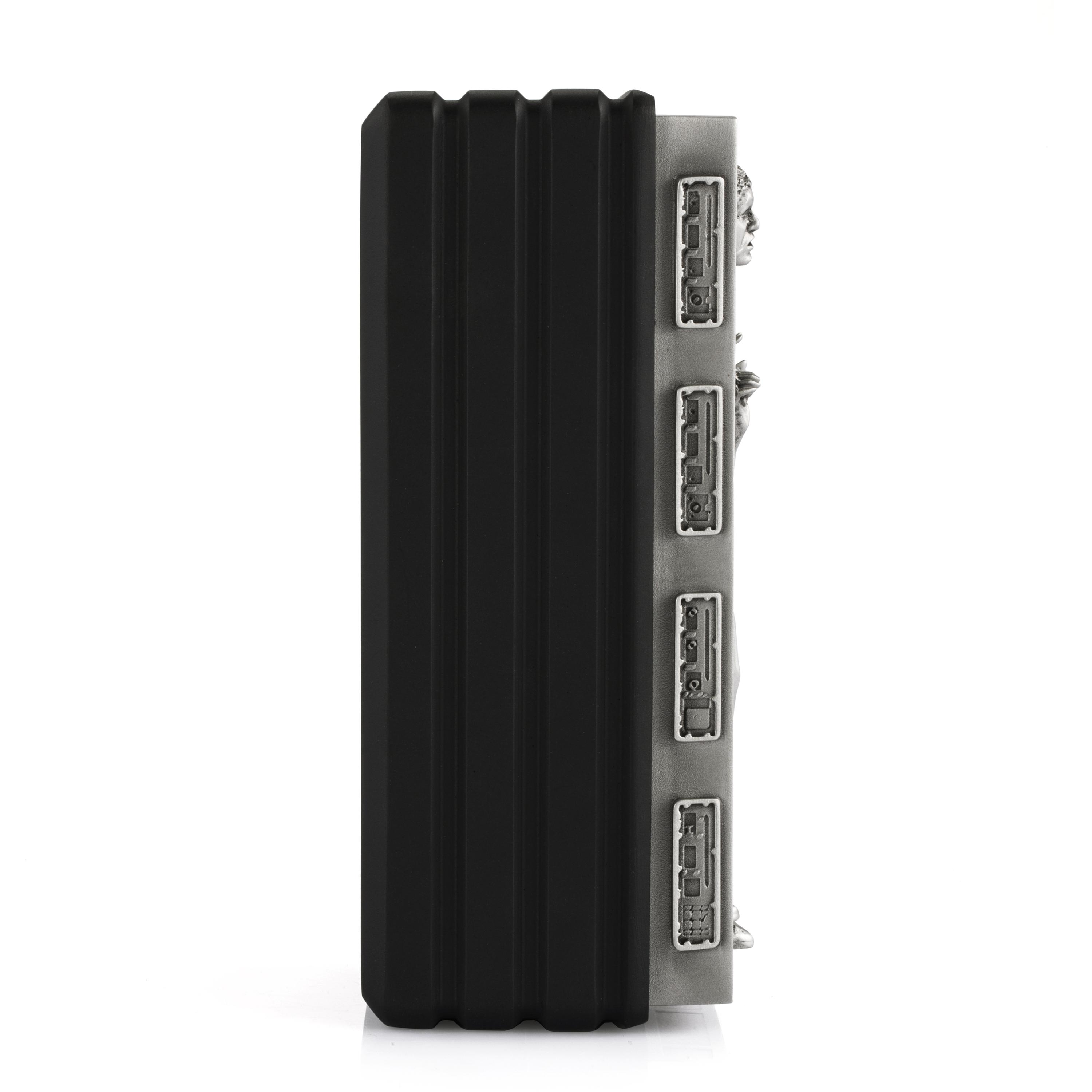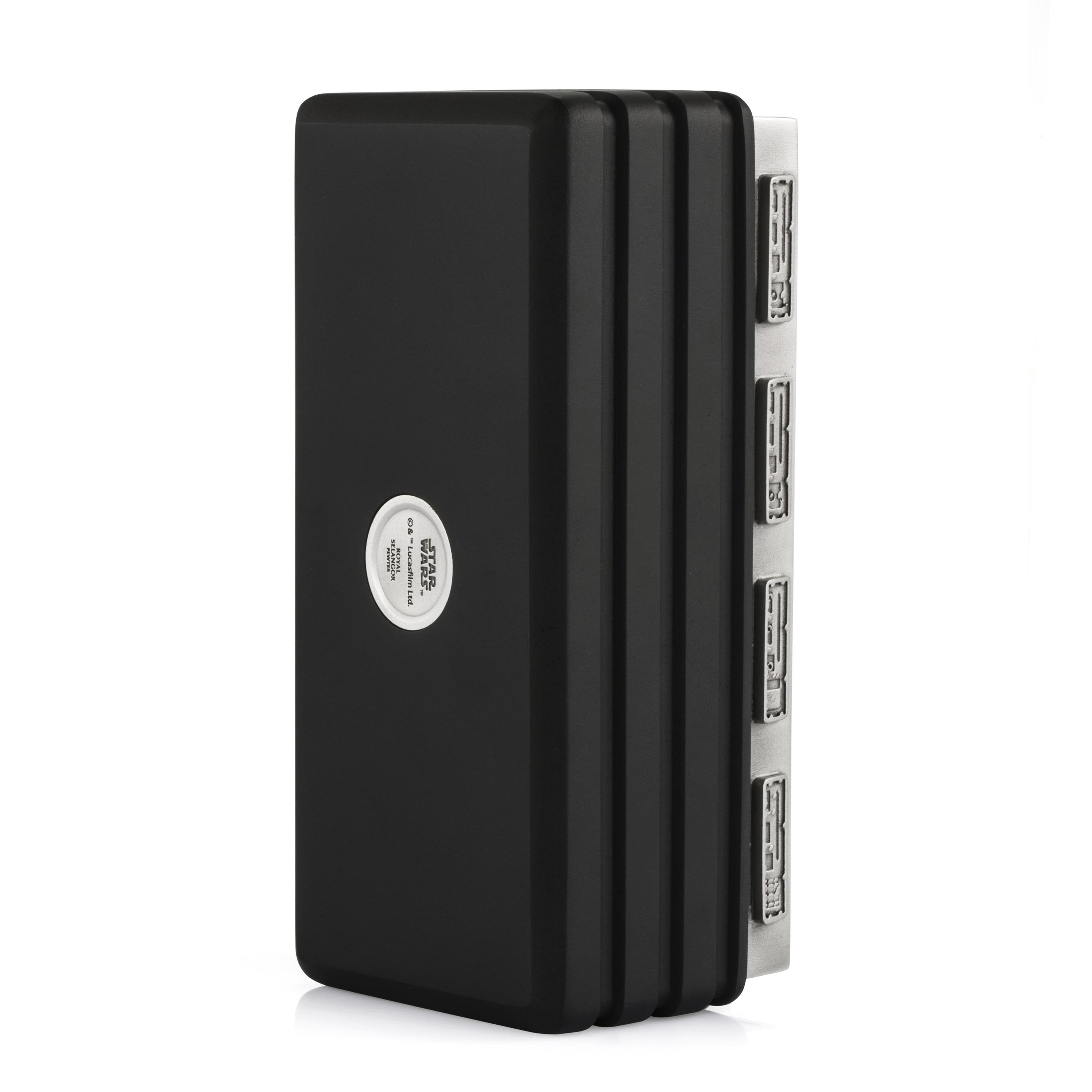 Han Solo Frozen in Carbonite Desk Storage Royal Selangor Star Wars Collection
The Corellian suffers freezing in carbonite by Vader, only to be delivered as bounty to Jabba, where he becomes much prized interior decoration. As the Hutt says, "I like Captain Solo where he is." 
Given this container's exceptional detail, you might too.
Reproduced in pewter, the lid features Solo encased in the carbonite matrix, the slab complete with its monitoring panels. 
Sized to accommodate business cards or writing instruments, the matt black bonded porcelain container draws from the film's design language. 
L17.2 x W7.6 x H7.5 cm 
Made from Pewter.