Millennium Falcon Replica Royal Selangor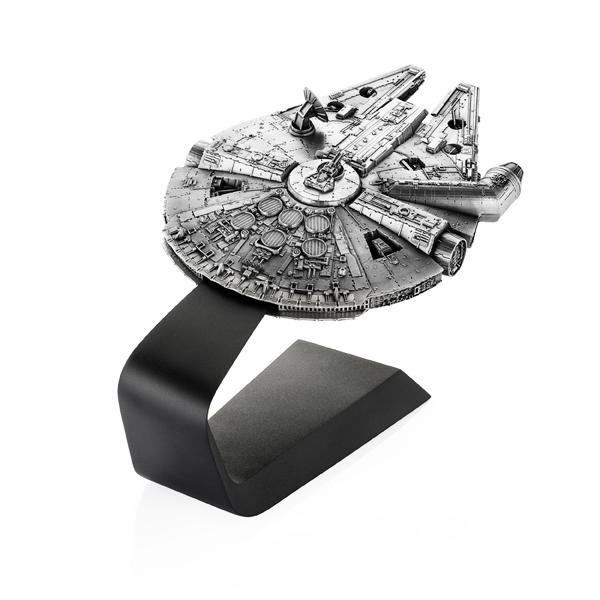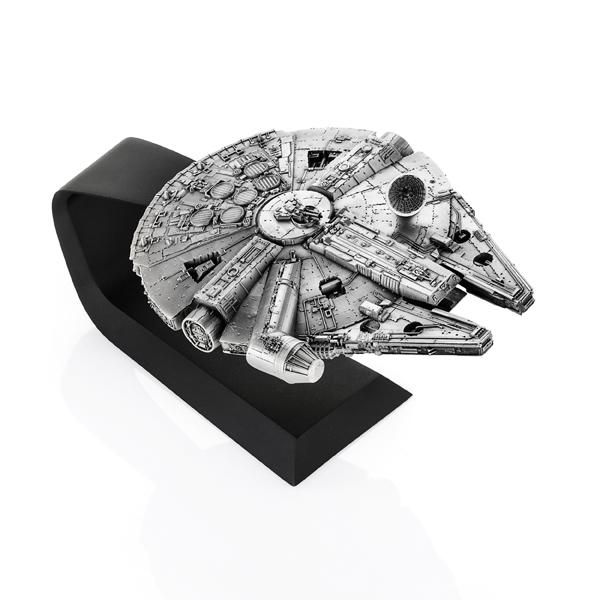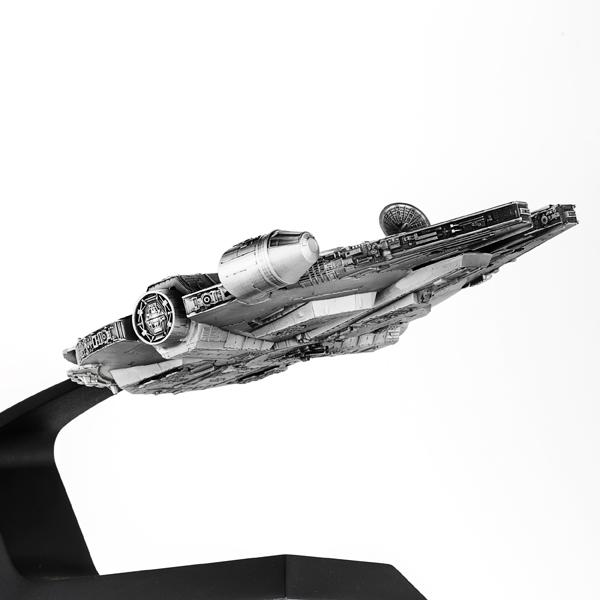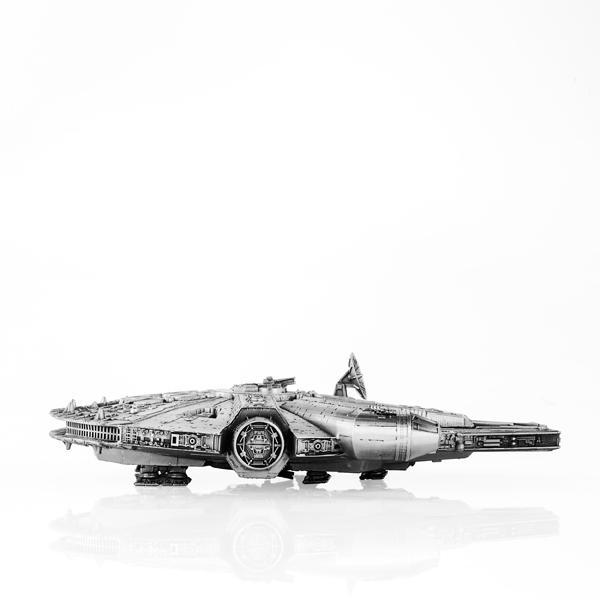 Millennium Falcon Replica Royal Selangor
"It's the ship that made the Kessel Run in less than twelve parsecs." No idle claim as far as pilot and owner Solo is concerned. 
Extraordinarily detailed, the 1/144 scale replica of the much customized Corellian freighter and firm fan favourite features landing gear which retract when the included stand is inserted.
Replica H5.5cm x 23.5cm x 17cm (H19.5cm including stand), stand H15cm x 20cm x 9.5cm
Made from Pewter
Part of the Royal Selangor Star Wars Collection
An ideal gift for the rebel pilot in your life.