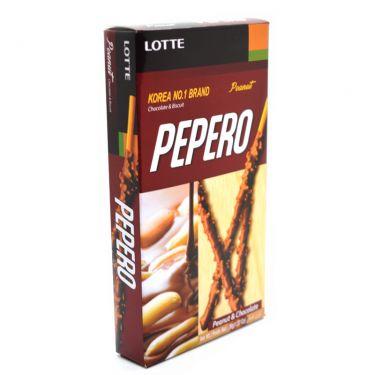 Chocolate covered biscuit sticks with peanut.
Ingredients:
Chocolate, Sugar, Vegetable, Oil, Milk Sugar, Cocoa Mass (Milk Sugar, Sugar, Shortening), Peanut, Egg, Processed Butter, Malt Extract, Salt, High Fructose Corn Syrup, Mineral Salt (E524), Combined Congener (Bread, Vanilla Flavour), Yeast.
Whilst every effort has been taken to ensure the accuracy of the product information provided, products and their ingredients may change. You are advised to always read the product label for ingredients, nutrition, dietary claims and allergens.