Pocky Matcha Green Tea (Thai) 39g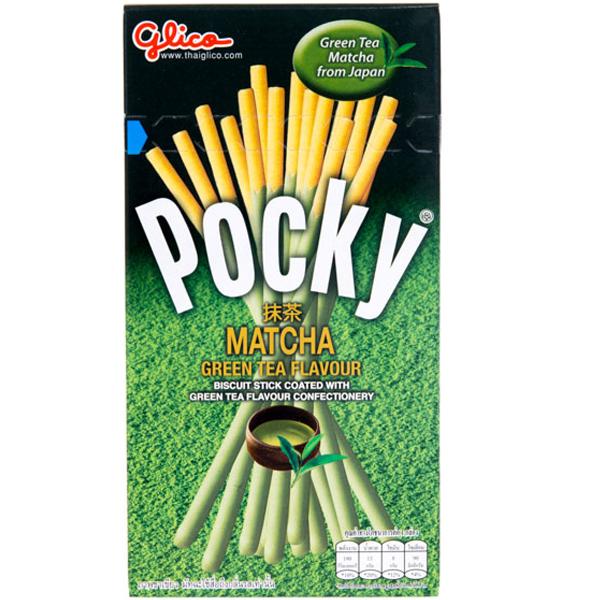 Pocky Matcha Green Tea (Thai) 39g
Satisfy two Japanese food cravings at the same time with Glico's Pocky matcha green tea flavoured chocolate biscuit sticks. Each classically crunchy pretzel is covered with a layer of sweet chocolate that has been flavoured with real matcha green tea from Japan. A thoroughly Japanese treat for snacking on throughout the day. Made in Thailand. 
Ingredients: Wheat Flour, White Chocolate (Lactose, Cocoa Butter, Sugar, Whole Milk Powder, Edible Vegetable Oil, Phospholipid, Polyglycerol Polyricinoleate), Edible Hydrogenated Oil, Edible Vegetable Oil, Sugar, Green Tea Powder, Shortening, Whole Milk Powder, Cocoa Powder, Condensed Milk, Flavouring Essence and Spice, Edible Salt, Food Additives (Phospholipid, Sodium Bicarbonate), Yeast, Coffee Powder
Whilst every effort has been taken to ensure the accuracy of the product information provided, products and their ingredients may change. You are advised to always read the product label for ingredients, nutrition, dietary claims and allergens.